With all the talk about border punches recently, I bring you November's challenge. Create a project (LO/card/altered etc.) using border punches. Let's see how you work those edges...
Here's a LO created using 2 different border punches.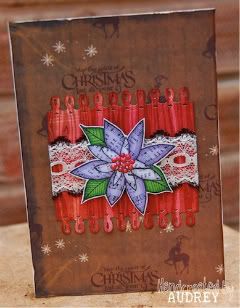 Here's a card using MS loopy border punch.
Completed challenge entries should be uploaded to our "November Challenges" folder in the gallery and linked to this thread. All challenge entries for the month will be entered into a drawing for a prize! The more challenges you complete this month, the more chances you have to win. And yes, you can enter more than one challenge and enter more than one entry for each challenge!