Happy Tuesday!
I was cleaning my desk and lamenting over the size of my printer and scanner. Those things are HUGE! They barely leave room for my laptop...not very feng shui, if you get my drift. I feel a little selfish, questioning the value of the scanner after all the Canon-baby has done for me. I actually use it for more than scanning layouts. I've found it can be a really useful tool in getting perfect computer journaling.
I love using the cute journaling cards Paula includes in our kits, but I'm not always in the mood to use my own chicken scratch. Or I'm in love with some cute font I've just acquired (like this AL Lean Tower - doesn't it remind you of grade school?) Rather than do any guess work, I just adhered the journaling card to a piece of copy paper, scanned it, and saved the document. Then I opened it in Photoshop Elements (making sure I was still at 8.5x11), added my text, hid the journaling card layer and printed. I adhered the actual journaling card to the copy paper with text, lining up my margins and lines. Run the whole thing through the printer and voila!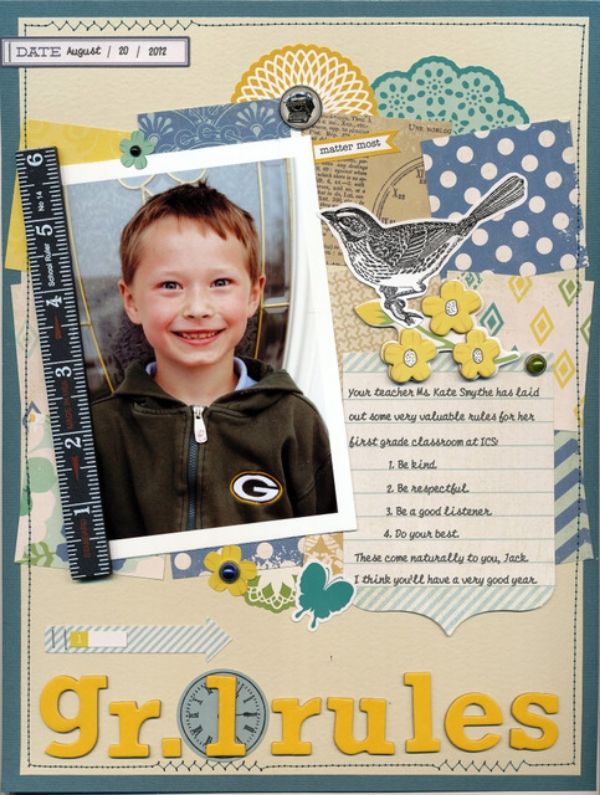 I love the look of journaling strips, but sometimes the bright white gives a little more contrast than I want. I love the look of the "negative" journaling strip - color with white text. This can be done pretty easily in Word, but matching the colors in your layout can be tricky. So for this layout (look familiar?) I scanned the patterned paper, then opened the image as a document in PSE. I created a second document that contained a rectangle filled with the color I chose from the PP using the color picker. A perfect match! I added white text to the color block layer, printed it on presentation paper, and sliced for gluing.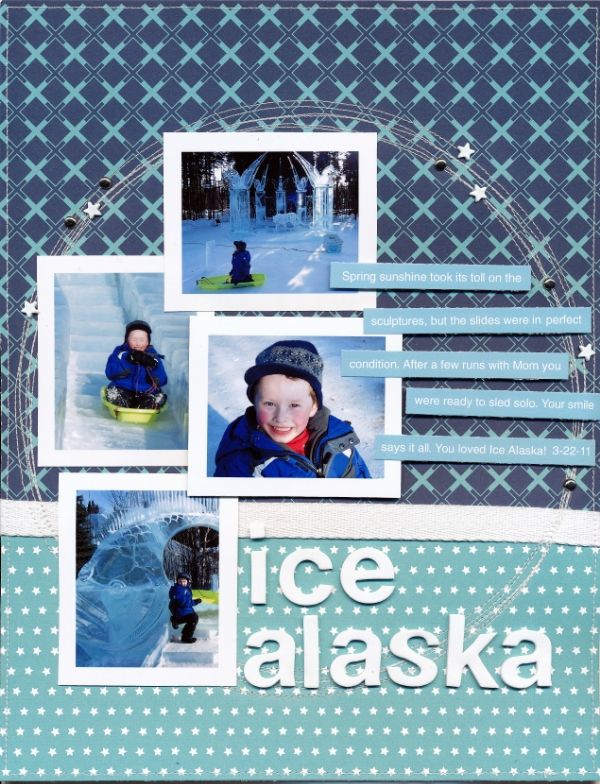 You can use your scanner to achieve perfect placement for a block of text. In this example I temporarily adhered the letters in "Senior", scanned the image, then added the text to that document. Before printing the journaling block on a clean sheet of cardstock, I "hid" the layers with the title and the circles I'd placed temporarily. I moved my elements to the new printed cardstock and they lined up perfectly.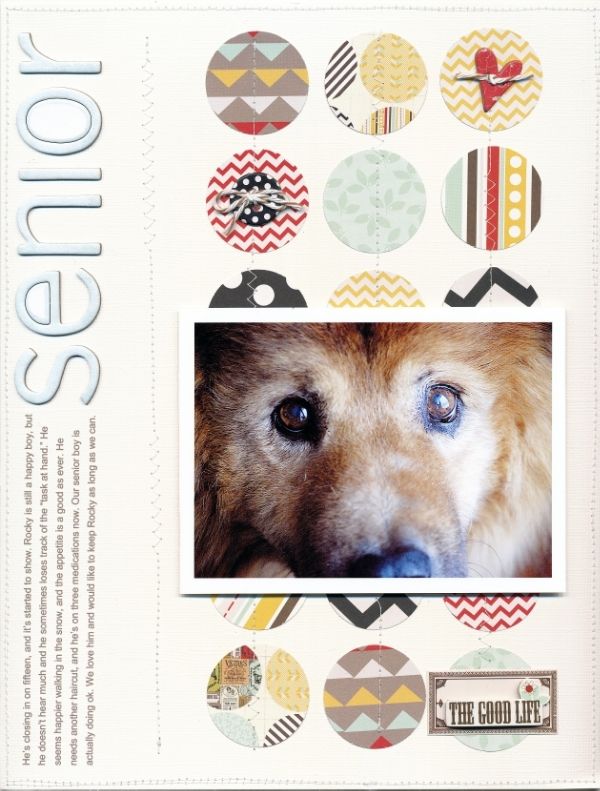 So there you have three good uses for a scanner...other than holding papers when my letter tray is full. Have a good week!