I can't believe it's the last Tuesday in November, and we still haven't had Thanksgiving! Which means the spread between Thanksgiving and Christmas is freakishly short this year. Time to get on the ball!
In an effort to get shipped gifts our of my closet and into the mail in a timely manner, I had pretty lame gift tags this year. But check out this baby! I saw it on the Maya Road blog. Using non-holiday embellishments with the usual holiday fare? Genius!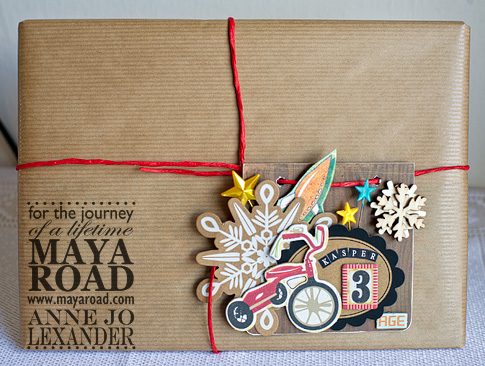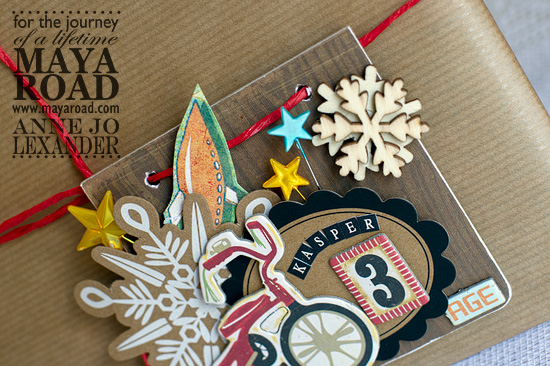 And the twine through the tag...and the little pins and simple wrapping paper? That would look great under the tree.
Have a Happy Thanksgiving, Everyone!