I love the way that Paula sends out her kits. They are so well packaged and the embellishments are placed neatly inside a little paper baggie. As I am gong through my kit each month, I am getting an idea on what I will do with each piece. I always look for ways to use EVERYTHING. Including those little baggies! Her is one way to use your baggie...
I am sure you all can think of many other ways!
I used the baggies to mat my photos on and I placed my journaling on a card INSIDE the baggie itself. I decorated the bag and viola! Instant page enhancement!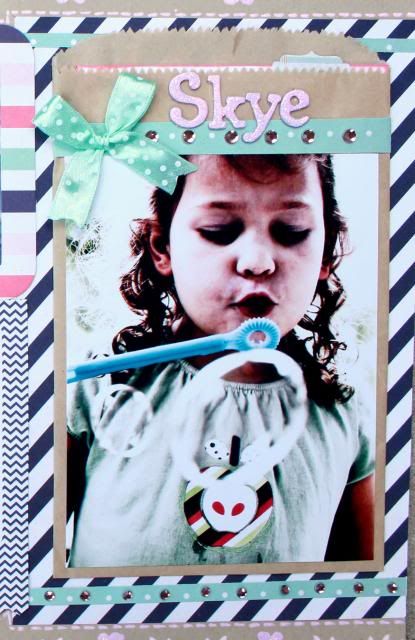 _________________
~Misty~Texas~scrappin' since '97!
My Blog>>>Mommy of 5 kidz