I had every intention of doing something with teeny scraps, but then I ran across these layouts and wanted to share them with you instead. Before I joined the BPM Design Team, I hoarded PP like a crazy woman. I was the Queen of the Tiny Scrap. Now, thanks to Paula, I have a comfortable stash of patterned paper and can use them in liberal quantities
I'd often used a sheet of patterned paper to span both sides of a double layout and visually hold the pages together. It never occured to me to use one pattern on the left and another on the right. I didn't think it could be done...until I saw Kim Watson's layouts in Creating Keepsakes. Not only did she bust the "contunuous pattern" convention, it looked good!
I gave it a try myself, so see what you think. Like most things, it's probably not for everyone but it's fun to play with!
In this layout I used four blocks of paper (baby steps)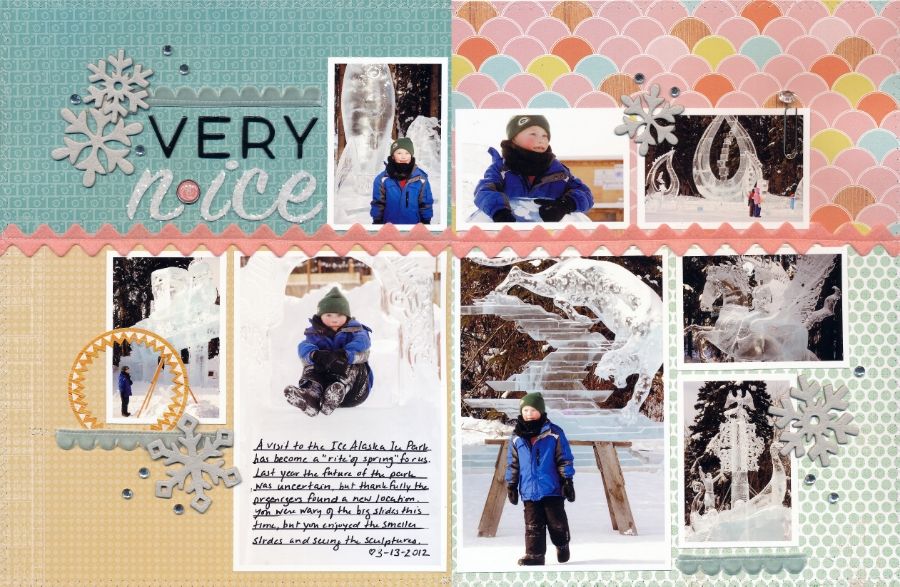 And in this one I went for the full-on contrast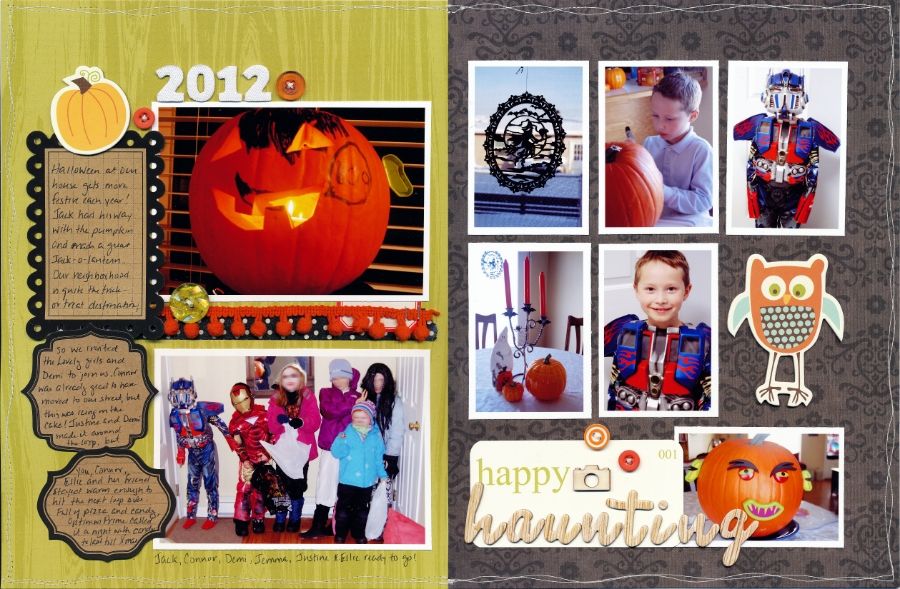 This was a great use for the B sides of several of my papers, which usually have the more subtle pattern. I haven't tried this with a double 12x12 layout. Like I said, baby steps!
Have a great week!