Here is a fun and easy way to make your own pleated ribbon! For a 12" long pleated ribbon, you will need about one yard of ribbon. (You will have some excess, but I like to leave room for error.) You will also need a 12" long piece of cardstock that is smaller in width than your ribbon, some adhesive, and a sewing machine.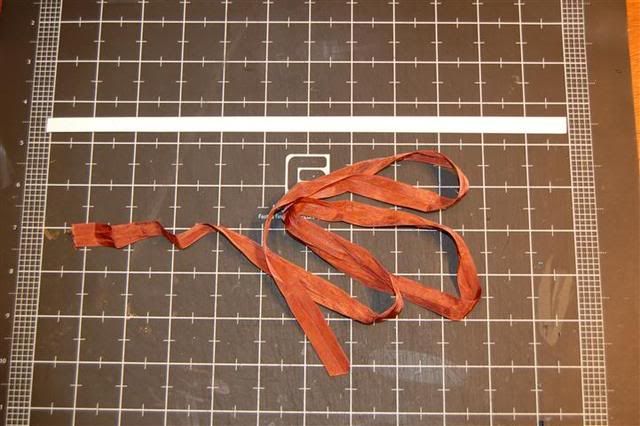 First, put a strip of adhesive down the length of the cardstock. I used ATG tape. Keep in mind that you will have to clean any adhesive off of your sewing machine needle if it starts to gum up on it.
Starting at one end of the cardstock, start adhering the ribbon, pinching pleats as you go. Don't worry about them being perfect. You can straighten them later. Just try to keep them uniform in size.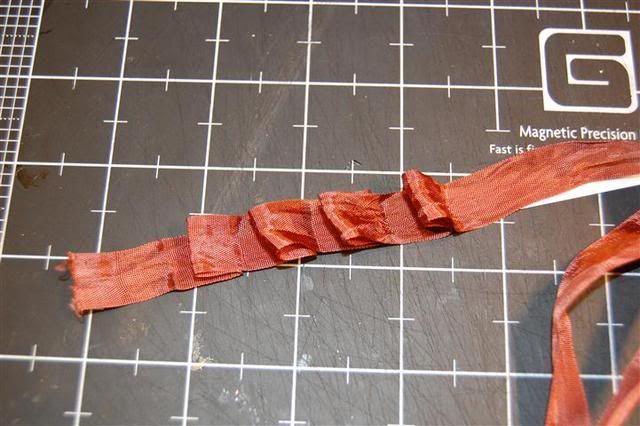 Once you have created pleats all along the length of the cardstock, trim off the excess, and insert the end of the ribbon in your sewing machine.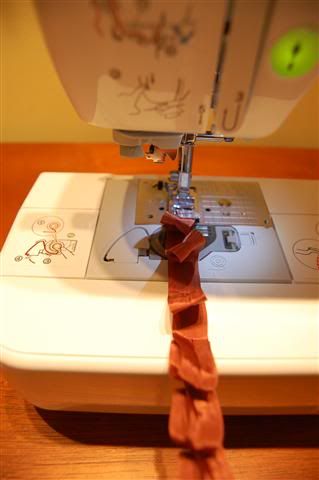 Straight stitch down the center of the ribbon, adjusting and straightening pleats as you go.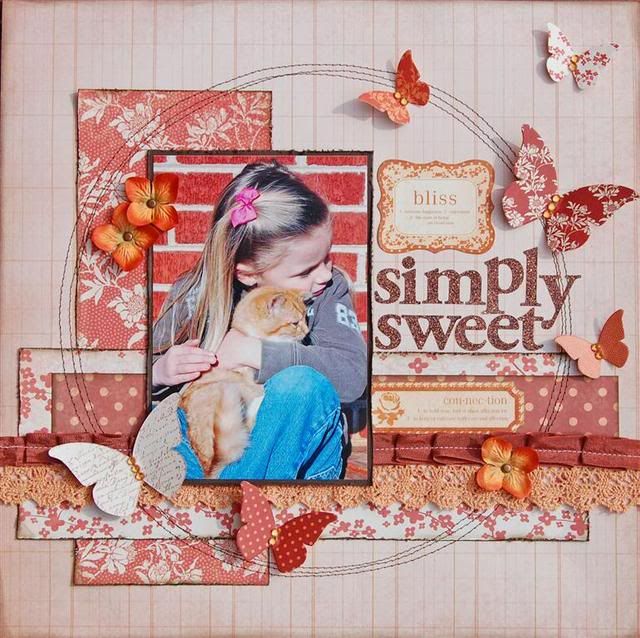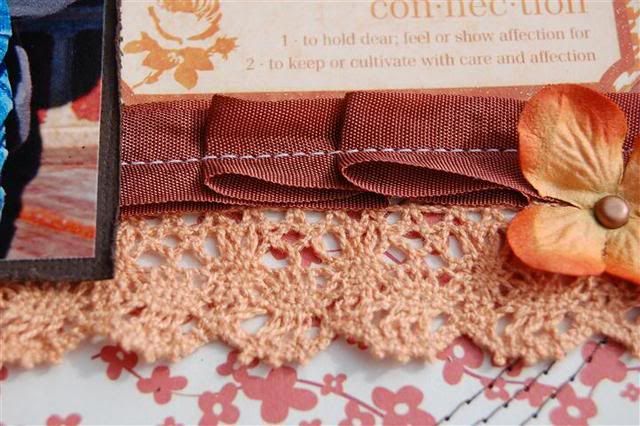 _________________
Deb - Southern Indiana - Scrapping since 2003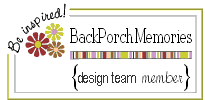 My Scrap Blog