It's about time! Go check it out for me and tell me what you think!
About a month ago I started using Picasa Web Albums...and without thinking about what I was doing I deleted the file that contained ALL the images from my blog. My banner and all the images from every one of my posts....just gone.
It was heartbreaking! My blog went from being neglected to being beyond sad....but that's alright. I wanted to redo it anyway and that turned out to be great motivation to get it done!
My only worry is I can't see the follower widget thing....the spot is there, but it's just empty.
Can you see it??
_________________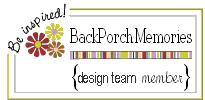 My Blog
Numbers 6: 24-26
Karry - Northeast GA - Scrapping since 2006