MDscrapaholic wrote:
Thanks for the warm welcome! I'm looking at the challenges, do they have to be done by tomorrow? I'm a slow scrapper so not sure I'll get one done in time, but I sure would like to try...
The May challenges are due today, and new challenges will go up for June tomorrow!
Can't wait to see what you create!
_________________
Deb - Southern Indiana - Scrapping since 2003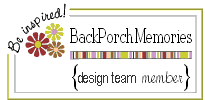 My Scrap Blog